Send Inquiry
Enjoy your mornings and evenings with our Hello range of Kurkure, Pasta & Plain Salted Chips, Cream Onion Chips.
About Us
Chips and namkeens are loved by everyone- be it kids, adults or even old people. Chips and namkeens are preferred as these are not only delicious but can be eaten at any place and at any time. We understand the love that our consumers hold for various types of snacks and to serve our clients a wide variety of mouthwatering, crunchy and crispy snacks, we, Hello Indo Food Products Private Limited, have entered in the market. We are a proud manufacturer and supplier of a wide variety of snacks which includes Plain Salted Chips, Tango Tamato Kurkure, Tomato Wheel Snack, Hari Chatni Pasta, Aloo Bhujiya Namkeen, Moong Dal Namkeen, etc. We are liked because of our ability to deliver all these products on time. Our range has helped us earn huge popularity among our clients.

Most Popular Products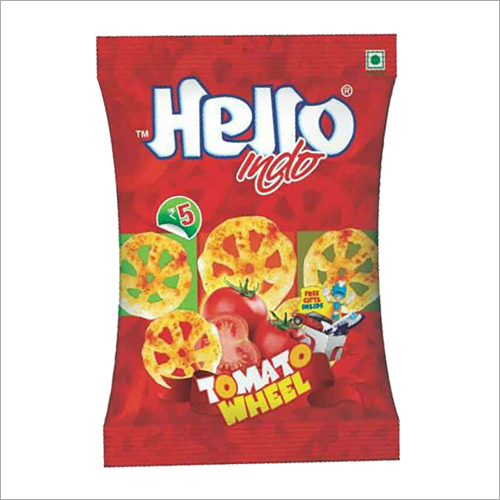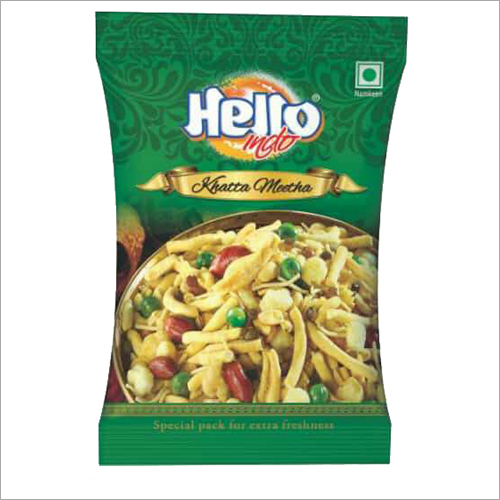 To make sure that the quality of our range is in sync with our core ethics and needs of clients, we make sure that we deliver premium quality range in line with taste preference of modern day consumers.
Years of Experience

We understand what the market requires when it comes to crunchy edibles and we have been able to serve them with the help of our experienced team of professionals. We have gathered data over the years, analyzed them and we have been able to predict what the future food trends will be that may dominate the market. By analyzing the data from the information we have gathered, we have been able to make products which are crunchy, have a pleasing aroma, safe, low on calories as well as are delectable to the core. We have also collected the feedback of our product range from our clients and this has helped us improve the quality of our range time to time and deliver products as per client expectations. Our years of experience has also taught us to innovate the quality of our range in terms of taste, variety and packaging with the changing times. This has helped us beat our competition and stay ahead of our competitors.

Why Choose Our Brand Hello?

We have been in this domain from more than a decade and it has allowed us to gain exposure as well know and analyze the market trends. We have given enormous times on R&D projects before making our products like Moong Dal Namkeen, Plain Salted Chips, Tomato Wheel Snack, Aloo Bhujiya Namkeen, etc., and delivering them to our clients. Some more reasons which have helped us grow and remain afloat in the stiff market competition in the Indian snack manufacturing industry are:

Transparency in deals
Wide variety of snacks & namkeens

Assurance of quality
Driven by passion and client centricity